Winter is coming.
Too easy, you say? But who can possibly not love Jon Snow?!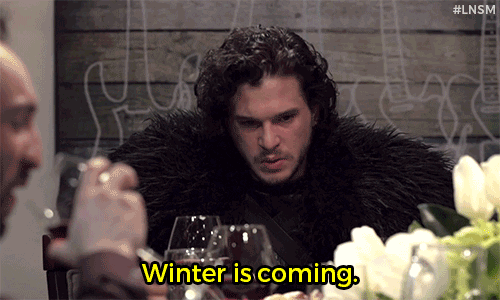 Frisky days are ahead and it's now time to ditch your snapback for a warm beanie cap! Reports seems to indicate that the winter of 2017 will be colder than usual in Canada and in the United States due to meteorological phenomenon La Niña. Good news for skiers, snowboarders and winter sports enthusiasts! For those of you who aren't quite fond of snowflakes and cold temperature, here's our only advice to get through this season : Get yourself a hot custom beanie and use that damn scarf!
October is all about custom beanies
With the introduction of the Ribbed Cuffed Knit Beanies by Flexfit, October brings some fresh air in our beanies collection! Since we're always excited to add new hats for our customers to design, it just made sense to offer a 15% discount on the best seller of last winter, the custom pom pom beanie. Since we're already past the middle of the month, we're extending this promotion until November 22.
Remember that you still have until October 31 get one of our Royal Star caps at a discounted price!